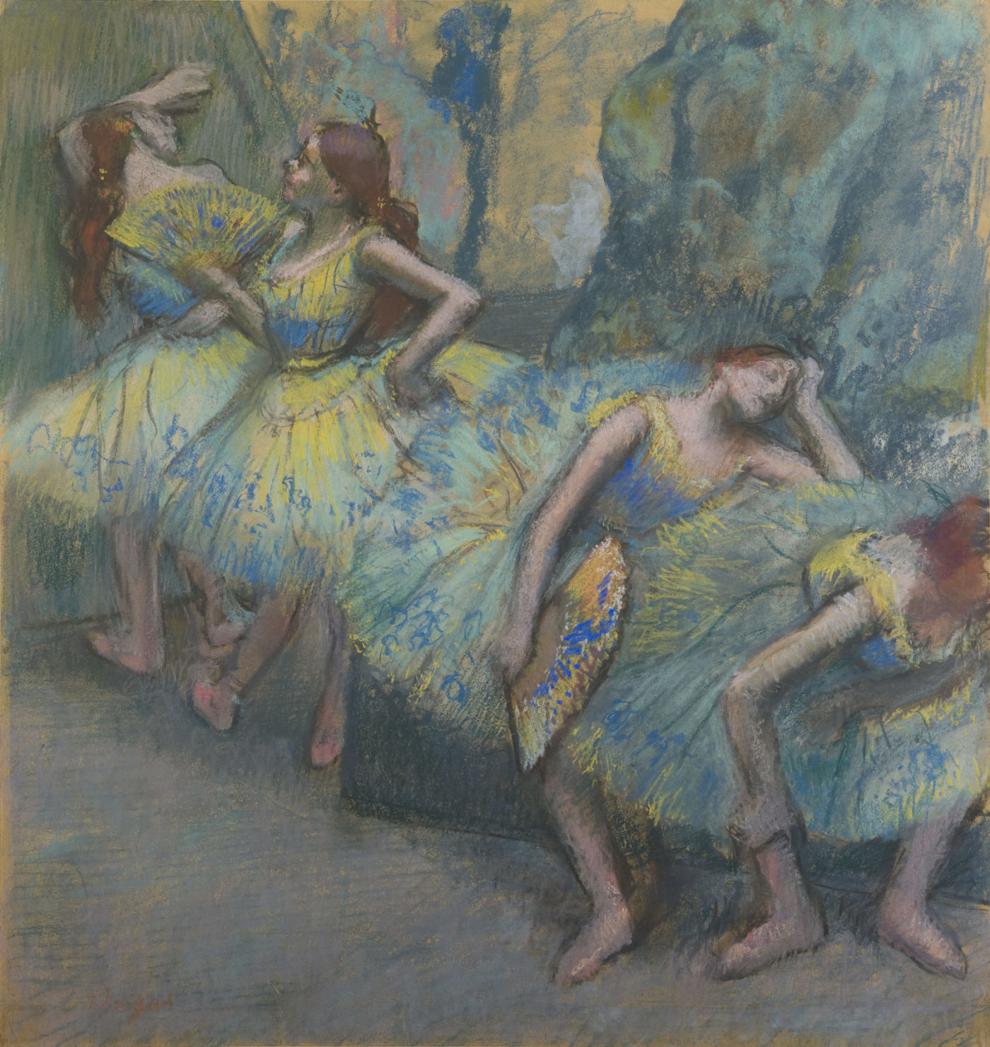 Impressionism isn't all large paintings of waterlilies or dappled skies and gardens.
A new exhibition at the St. Louis Art Museum shows that artists such as Mary Cassatt, Edgar Degas and Pierre-Auguste Renoir also drew with pastels or pen and ink or experimented with lithographs.
Called "Impressionism and Beyond," the free exhibition begins Feb. 1, when the museum also reopens after a few weeks of pandemic-related closure.
As the title indicates, the exhibition goes "beyond" the impressionist movement to show some of what came afterward.
"This presents a really good opportunity for people to learn more about impressionism as a whole because so many of the artists were involved in printmaking and drawing in addition to painting," says Abigail Yoder, a research assistant who curated the exhibition along with Elizabeth Wyckoff, curator of prints, drawings and photographs for the museum.
So along with a pastel work by Degas of his well-known ballet dancers, there is a lithograph of Edvard Munch's famous "The Scream."
Although the dancers are among the most popular subjects of Degas' career, he also did landscapes and etchings, Yoder says, showing "how experimental he was as a printmaker."
About 60 works will be on view, particularly drawings from the museum's collection of about 2,000 drawings and 15,000 prints. Some of the pieces have never been shown at the museum or have been in storage for many years (works on paper are more subject to damage from light exposure). Two rarely seen drawings are by van Gogh.
Planning for the show began in 2019, Wyckoff says, with artwork ranging from the late 19th century into the 1930s. "We wanted to focus on this kind of generative period in Europe."
"We think there will be a wonderful mixture of familiar things and surprising things," she says. "That's one of the benefits of the 'and beyond' part of the show. People will see impressionism, and they'll recognize it, but they'll be like, 'wow, I didn't know know of these other directions that artists were going in at the time.'"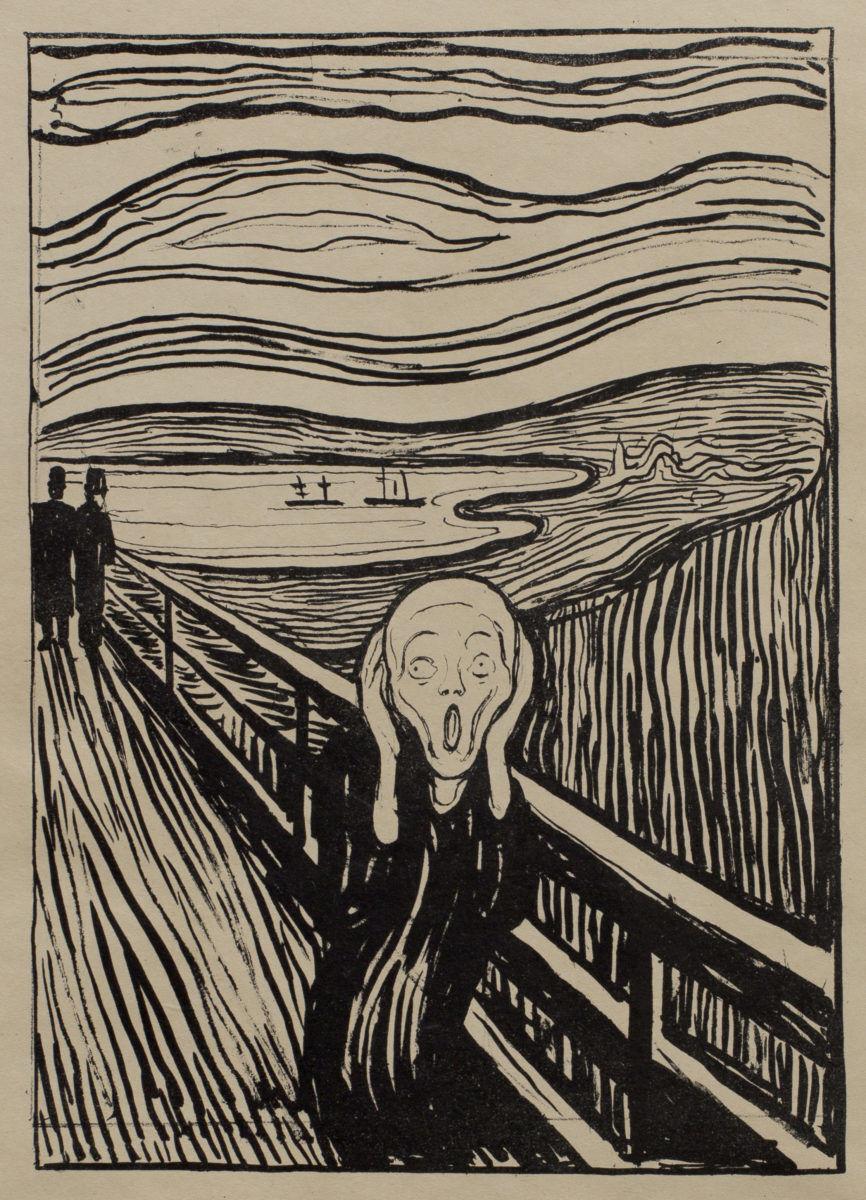 The exhibition itself explains: "While some artists explored the science of color and light, edging toward the margins of abstraction, others depicted quieter, bucolic modes of life and the landscape with traditional means. The rich diversity of imagery and subject matter represented in this exhibition presents a microcosm of a changing turn-of-the-century European world as well as a glimpse of what was yet to come."
Most of the works come from the museum's collection, but four pieces have been loaned by private collectors, including the famous "Scream." This one is in black and white, one of an estimated 30 or so lithographs (some colored) made. Munch actually painted four versions of "The Scream" before creating the lithographs. His ability to disperse the image widely may be one of the reasons it's so well-known, Wyckoff says.
Munch's representation of internal emotional turmoil instead of real figures is among a group of "uncanny" subjects, as Wyckoff calls them, including Odilon Redon's disembodied "Eyes in the Forest."
Other subjects highlighted in the exhibition include fashion, landscapes and domestic interiors.
One interior setting by Berthe Morisot shows a young woman drawing. Unlike her male contemporaries, Morisot had no separate studio and frequently used her home as a stand-in, with family members as subjects. She often showed her drawings, pastels and watercolors along with oil paintings in exhibitions.
But if visitors miss seeing the traditional impressionist oil paintings themselves, they only have to head over to a nearby gallery.
What "Impressionism and Beyond" • When Feb. 1-July 31; hours are 10 a.m.-5 p.m. Tuesday-Thursday and Saturday-Sunday, 10 a.m.-9 p.m. Friday • Where Gallery 234 and 235, St. Louis Art Museum, 1 Fine Arts Drive, Forest Park • How much Free • More info 314-721-0072; slam.org